Samsung's Galaxy S20 Ultra is one of the most feature rich phones on the market and boasts some of the most impressive on-paper specs of any smartphone camera thanks to its 108MP sensor, 100x zoom and 4x periscope lens.
All of this would make you think that the S20 Ultra should have the best smartphone camera, but according to DxOMark, that's not the case. The testing company has put the phone through its paces and awarded it a score of 122, placing it in the sixth position behind the Honor V30 Pro but ahead of Huawei's Mate 30 Pro.
The top three spots are claimed by the Huawei P40 Pro (128), the Honor 30 Pro + (125) and the Oppo Find X2 Pro which tied with the Xiaomi Mi 10 Pro (124).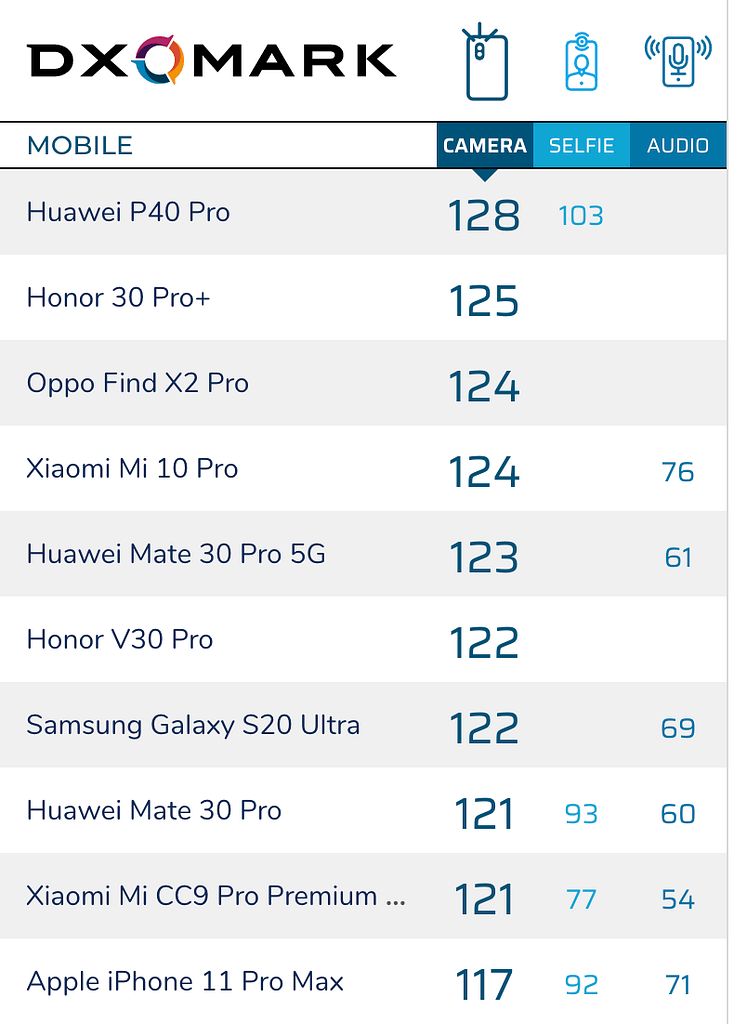 DxOMark awarded the S20 Ultra a photo score of 132 praising the dynamic range, colour reproduction, exposure and handling of noise, however they also noted that the score means "you can be assured of generally excellent still image quality, but a few minor weaknesses means it doesn't quite live up to the very high standards and consistency of the devices at the very top of our database."
On the video front, the phone achieved a score of 102 which puts it behind the Huawei P40 Pro and Oppo Find X2 Pro which got 105 and 104 points. The company says that the S20 Ultra provided a solid and consistent performance but didn't excel in any particular area. Outdoor videos were praised as a highlight, while indoor videos were complimented on exposure and noise levels, however, it wasn't all praise as stabilisation, dynamic range in high contrast situations, low detail in low light conditions together with some colour rendering issues brought the score down.
DxOMark concluded the findings report by saying that "issues with close-range zoom, slow autofocus in low light, and slightly underwhelming night shots prevented the S20 Ultra from challenging the best devices at the top of our database" and that while "the S20 Ultra is very capable in many shooting environments, it doesn't set a new standard for smartphone image quality" which may cause many Samsung fans to feel a bit disappointed by the company's new ultra-premium flagship.